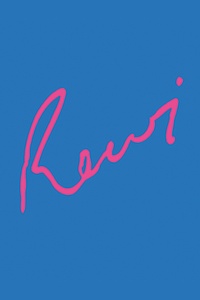 Rewi, the new book on the architect Rewi Thompson (Ngāti Raukawa, Ngāti Porou; 1953–2016), edited by Jeremy Hansen and Jade Kake, demonstrates that an important contribution to architecture is not necessarily evidenced by a large body of significant buildings recognised through awards and publications. It can also be a legacy of conceptual shifts in thinking that lead to a change in practice and/or the fostering of a new generation of practitioners in design and education. Rewi reveals this impact through biography, interviews, drawings and creative responses.
Since Thompson did not leave many buildings or writings, an account of him as a practitioner instead emerges through a series of interviews with around 30 clients, colleagues and students, as well as his daughter, Lucy Thompson.
The interviews follow a loose chronological structure that tracks his practice's evolution: homes, multi-unit housing, civic and public realms, health and correctional facilities, education buildings, exhibitions, and speculative and unbuilt projects.
Thompson is continually described as a humble, hard-working and gifted individual of high personal integrity who valued and nurtured his personal and professional relationships and found inspiration in te ao Māori (the Māori world/world view) and the whenua (land). Key projects are referenced across the interviews: Thompson's own home in Kohimārama, the Wishart House in Hokianga, and the unsuccessful bid, with Frank Gehry and Ian Athfield, for the Museum of New Zealand Te Papa Tongarewa commission (what we really missed out on was an epic 'Rewi building', not a 'Gehry building').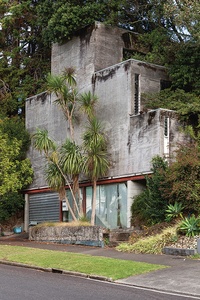 Thompson was clearly a talented architect who could have followed a trajectory to 'hero architect' status, but pulled back. Some interviewees discuss the impact of the 1987 stock market crash, personal loss and illness on Thompson's career. However, others identify the release of the 1988 Mason Report as a turning point for Thompson who, as a consultant architect, embedded tikanga Māori into the design of healthcare and correctional facilities, allowing them to become places of whānau support, healing and reconnection with the landscape.
In 2002, he was appointed to an adjunct position at the University of Auckland School of Architecture and Planning, which was recently renamed 'Te Pare' after Thompson's educational philosophy. Any dismay that Thompson was not able to complete more built work is offset, by the end of the book, with the realisation that his genius has directly influenced the lives of hundreds (if not thousands) of building users, clients, students, practitioners and teachers.
Rewi also showcases his prodigious drawing talent, publishing many drawings that are now in the University of Auckland Architecture Archive. There is a highly evolved working method at play, particularly (as noted in some interviews) an ability to traverse the most difficult moment of designing: turning an abstract concept into a buildable entity. The book does not completely unpack what this process was or how it developed; that would probably require a specific study of the archive.
A recurring question in Rewi is whether or not Thompson saw himself as a 'Māori architect'; he actively distanced himself from this definition earlier in his career. In the late 20th century, self-identifying might have also been very professionally confining, as alluded to in the book. In his interview, friend and colleague Mike Barns gives the most candid account of Thompson's taha Māori (Māori identity), noting that "we are all at our own place on our Māori journey". History bestows these designations on individuals, however, and history will remember Thompson as a Māori architect within an ever-evolving story of architecture made by Māori.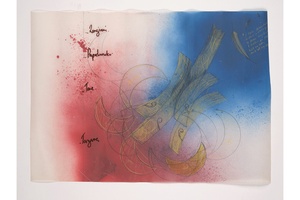 The final sections of the book are gems. In one, enigmatic drawings found in Thompson's archive within a folder labelled 'KOHA' were sent by the editors to the writers Samuel Te Kani and Gina Cole, and to the poet essa may ranapiri, "to inhabit Rewi's worlds and report back in writing". The results are surprising. Thompson's own explanations of his design philosophy as published in the journal New Zealand Architect and the book Now See Hear! are reprinted in another section.
The book closes with 65 pages of selected sketches: a rich visual portfolio from which we can draw our own conclusions. This is a fitting end to an inspiring book about an important architect with a story that is told in an imaginative way.