Jansen-Luke's illustration formed part of her thesis, One of these is not like the other: Our mark on an eroding coastline, and her media for the 1600 x 600mm/2000 x 720mm artwork were aluminium plate, acid, ink and watercolour paper.
The judges noted that bringing together the subject matter (erosion) and the drawing methodology (erosion) has allowed for a beautiful and lengthy contemplation on the environment, transference, loss and production. "The aluminium plate and print are meditations on the eroding coastline in Abel Tasman National Park, which embed time into the works – physically, narratively and metaphorically."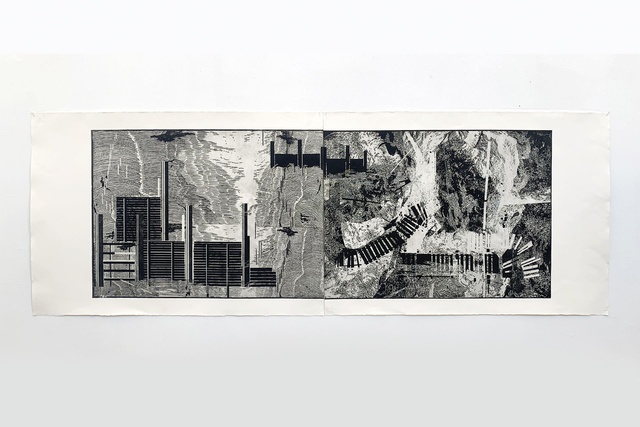 This year's selection panel was made up of Sarah Treadwell, Marian Macken, Ashleigh Smith, Karamia Müller, Simon Twose and Lynda Simmons and the Drawing Archive selection is sponsored by Metalcraft.
For more information about the archive and to view previous annual selections, refer architecturewomen.org.nz/drawings.